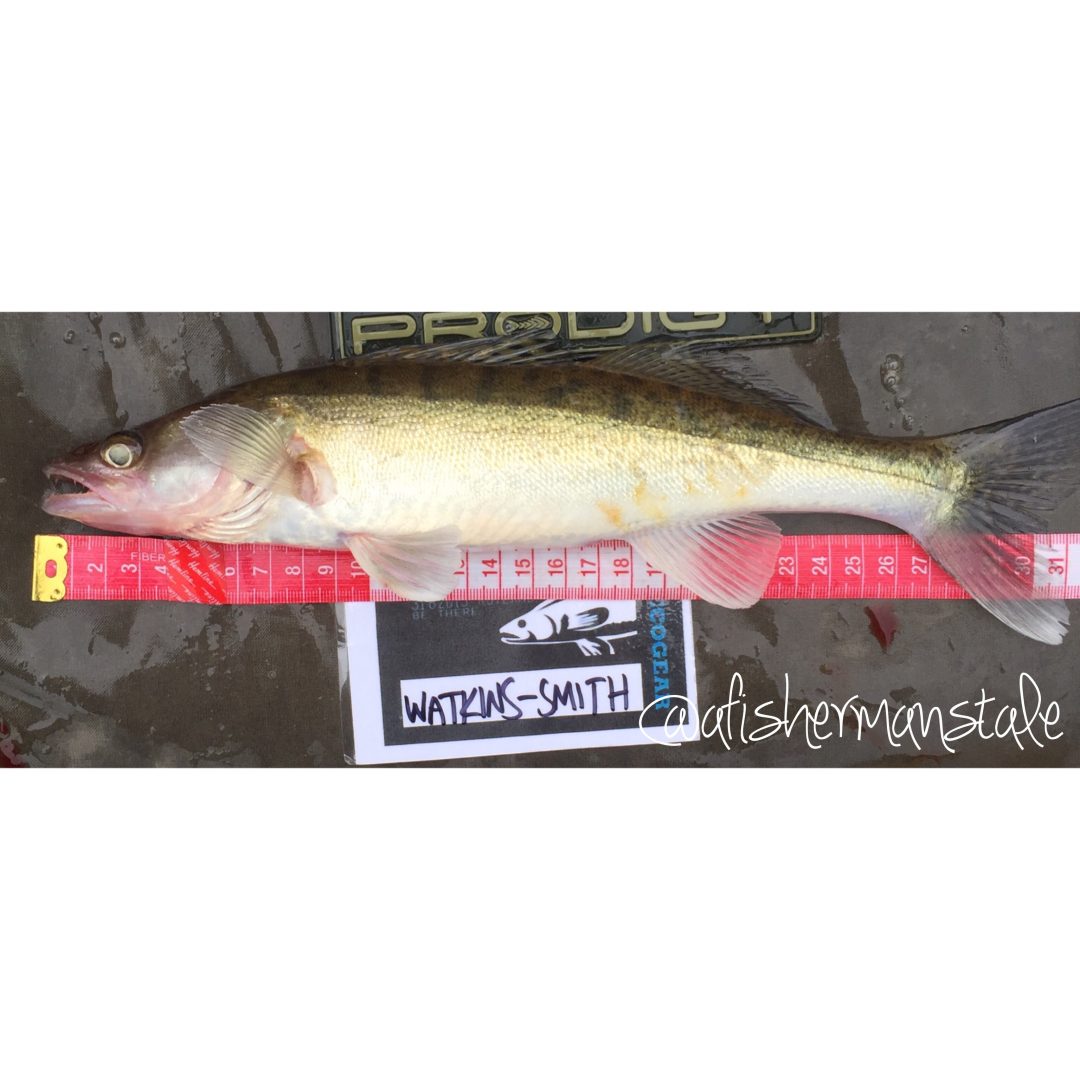 I made a last minute decision to fish in the very first Zandermasters at the end of August and it was fantastic.
I say fantastic not because I placed well or caught a lot of fish but because I was able to learn a hell of a lot from some great anglers but before I tell you about what happened on the day, I will take this opportunity to run through very briefly how I prepared for this event.
My basic 3 step preparation
Step 1 – Study the lay of the water for likely fish holding areas using google maps, depth charts and available online information. As well as looking at the forecasts to see what the weather was likely to be like.
Step 2 – Speak to anglers who have had experience on the water and learn as much as you can from them.
Step 3 – Tackle preparation so that I am as organised as possible on the day.
(I will go into further detail with my preparation later in the year)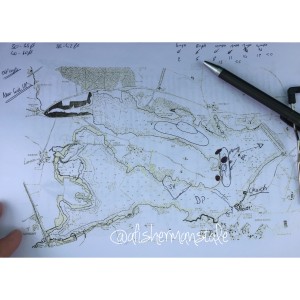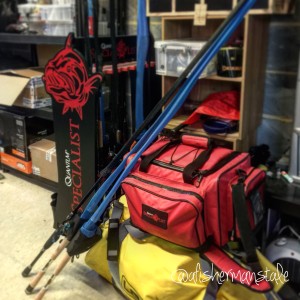 During my preparation I learnt that the Zander would most likely be caught in deeper water using heavy jigheads on light line and sensitive rods.
There was about 30-40 anglers many of whom I know and have fished against in other competitions so it was great to have a catch up with them whilst we waited for our briefing from the organisers. I did also use the opportunity to try and learn some of their tactics before the competition started. I was paired with a chap called Phil Kenny who did have experience fishing for Zander on canals much like I did and was a very good boat partner because we were able to bounce ideas of each other and ensure we had success during the Zandermasters.
It was strange to see Stephen Collett deliver the briefing as he is usually a favourite on competition days for a top spot and he openly admitted he would rather be competing too. Before long we were loading our boats and ensuring we had the maximum waterproofs on as it was forecasted for a day of rain and wind.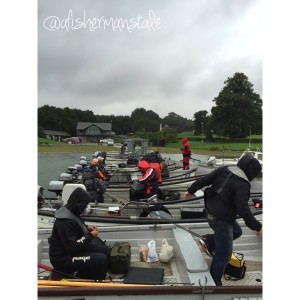 Phil and I agreed that based on the knowledge that I had gained we would head out towards the main point separating the North and the South part of the reservoir and use my Hummingbird 120 fishing buddy to find water of about 60 foot deep then drift shallower and repeat until we could find structure or fish returns on the graph. Well we almost instantly found fish on the first drift from about 65ft up to 35 ft of water but we struggled to stay over the top of them as the wind was blowing a gale and the drogue that we were using was just not big enough ( lesson one of the day ensure you have the right drogue)
On about our third drift into the day I hooked in to a decent fish in 54ft of water but this turned out to be a jack that must have been about 5-6 pounds. We unhooked the fish and never bothered to measure it which I wish I had done in hindsight as it would have challenged for longest Pike of the day I am sure of it. ( lesson two measure everything no matter what species it is) We had another couple of drifts  and decided to move when we could not entice any further bites.
Phil and I tried moving a little more up the north arm and out of the wind with no success so moved into the main basin of the lake and took 2 long drifts towards the tower. Fishing from 35 – 85 foot of water we came across a hump in about 65 ft of water that produced a solitude bite for Phil and we could not replicate this even though we tried different sizes and colours of lures. We were starting to run out of time with only 2 hours left.  We decided to move into the south arm this time drifting from 30ft of water into 65-70ft of water. This drift had to be good because we could see about 6-8 other boats doing the same thing repeating drifts of about 40-60 yards. We soon found out why when both Phil and I had bites. Phil had his first zander landed on the very next drift where It was clear the fish were holding in between 55-65 ft of water as the graph was picking up several returns from this depth.
We continued to repeat this drift for the remainder of the day producing a further 2 Zander for Phil and to my relief my first reservoir caught zander of 31cm in 63ft of water. Not only did we land these fish but we both had several bites on each drift unfortunately  not connecting with all of them. I think this was because we both were not using stinger hooks. We agreed that what  did make the difference was downsizing our lures from 4inch to 2inch paddle tails in pink colour, certainly Phil had the touch for them out fishing me easily.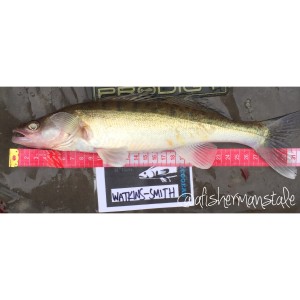 It was no surprise to me to see who came in the top 10 all of the results you can find on the Zandermasters Facebook page  and a great write up in the September 8th Anglers Mail magazine. Congratulations to you all but especially Rikki Cooper for delivering a total butt whopping to the rest of the anglers. I really did enjoy the day and felt that the lessons learnt on and off the water will certainly help me improve my Zander angling. A big thank you to Stephen Collett and Ecogear for a fantastic day. I look forward to next years event where I am determined to do better and challenge for a top spot.
In my next blog entry its fair to say the weather is a lot more tropical…