Discovering the Joy of Fishing
Born in Zimbabwe, I was introduced to the captivating world of fishing by my uncle Trevor. The thrill of feeling that first tug and the rush of reeling in a catch ignited a lifelong passion within me. This is lure fishing with David Watkins-Smith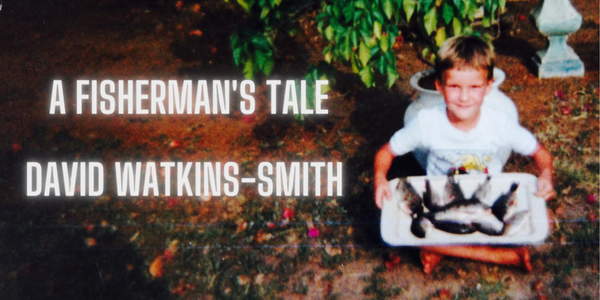 Exploring Global Waters
Over 30 years of lure fishing experience has taken me across continents, immersing me in diverse fishing cultures. From the remote rivers of Africa to the vast lakes of North America and the captivating coastal waters of Europe, I've been fortunate to cast my lures in breathtaking fishing destinations.
Embracing the UK Angling Heritage
Now residing in the UK, I've delved into the rich angling heritage of this island nation. From picturesque lakes in the English countryside to rugged coastlines, each expedition brings new discoveries and moments of pure joy.
Passion for Competitive Angling
Alongside my love for serene fishing, I deeply admire the competitive side of the sport. Following American BASS tournament leagues, like BASS Master and MLF Major League Fishing, has exposed me to exceptional anglers who constantly push boundaries. Now I follow the competitive lure fishing scene in the UK.
Inspiration from Angling Legends
Renowned anglers such as Kevin VanDam and Greg Hackney have left an indelible mark on the fishing community. Their expertise, commitment, and innovative approaches continue to inspire my angling journey.
Join the Angling Adventure
A Fisherman's Tale aims to share experiences, insights, and discoveries with fellow enthusiasts. Let's explore the fascinating world of lure fishing together. From selecting the perfect lures to mastering casting techniques and understanding target species, we'll dive into various aspects of the sport.
Gear Reviews and Practical Tips
I'll provide gear reviews and offer practical tips to enhance your angling skills. Together, we'll uncover thrilling tales and build a community of passionate anglers who share a deep love for lure fishing.
Become Part of the Community
Join me on this exciting adventure. Share your stories, insights, and successes. Let's create an interactive space where we learn from each other, inspire one another, and forge lasting connections.
Tight Lines and Happy Fishing!
David Watkins-Smith
This is lure fishing with David Watkins-Smith.