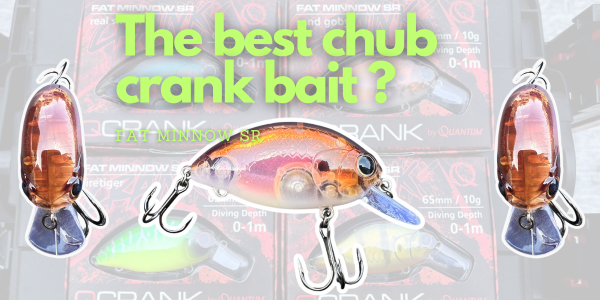 The Allure of Big Chub Crankbaits
When it comes to targeting big chub, the choice of crankbait plays a crucial role. In this blog post, we'll delve into my experience with big chub and explore the effectiveness of crankbaits in reeling in these impressive river dwellers. Join me on this exciting adventure as we dive into the world of big chub crankbaits and uncover the potential of Quantum's offering.
Spring and Summer: Prime Seasons for Chub Fishing
Have Quantum crafted the best big chub crankbait? From my experience, crankbaits have been highly effective in enticing big chub, particularly during the early spring and post-river close season. It's an exhilarating time when you can witness the powerful strikes and enjoy the intense battles. Read my last post on Chub Fishing with Crankbaits here:
Exploring the Chub's River Domain: Size Doesn't Limit Them
You'll find chub scattered throughout the rivers and canals across the UK, often surprising anglers with their ability to venture into narrow waterways. In my experience, larger chub have shown a preference for shorter crankbaits with a bulbus body shape. It's a peculiar preference that might be attributed to the shape of their mouths.
Quantum Fat Minnow SR: The Big Chub Crankbait
One crankbait that has caught my attention is the Quantum Fat Minnow SR (Shallow Runner). Coming in at 65mm in length and with a diving range of 0-1ft, it proves ideal for targeting chub. The lure is available in six color variations, but natural shades like real shiner and sand goby hold promising potential in the river.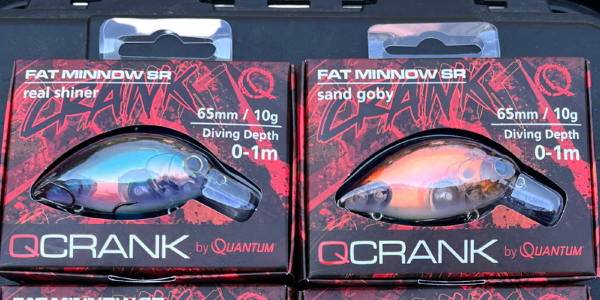 Testing the Waters: My Quest for a Trophy Chub
Although this crankbait leans towards larger chub due to its size, it presents an exciting opportunity for trophy hunting. As I embark on my quest for a monster chub, I'll be putting the Quantum Fat Minnow SR to the test. Stay tuned for updates on my progress and the anticipated triumphs!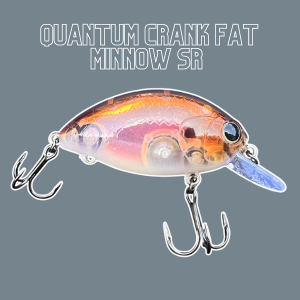 Join the Journey: Share Your Best Chub Crankbait or Lure
With the Quantum Fat Minnow SR in hand, the potential to land a true monster of a chub beckons. Join me on this fishing adventure, and don't forget to share your best chub crankbait or lure. Together, let's unravel the secrets and strategies for conquering the world of big chub fishing!