Happy new year ! and welcome to the first post of 2014 and the first in my new weekly blog. I have dusted 2013 off the fishing tackle in preparation for what lies ahead in 2014.
First let me sum up very briefly how 2013 went for me as a passionate angler. I set my self several goals for the 2013 year which I always new were ambitious but thats my nature. One of which was "The 2013 Taylor Challenge to catch a 20lb pike, 10lb Zander, 5lb chub and 3lb perch". At the start of the year this seemed like a very easy challenge with the whole year to achieve this – in my mind I expected I could conquer this challenge at the half way point in the year. How wrong was I ? I only managed to bag a few perch over the 3lb mark and late in the year. The other major goals I had were 1. Win a LAS event – I only fished in three and did not win . Learn more about the UK lure fishing industry – I did and still am learning. What I understand so far is there is not enough lure anglers in the UK ! We desperately need to get more people interested in this great sport. I would also like to see more of the major fisheries open their doors to lure anglers as there is a lot of fisheries out there that actually do not allow lure fishing.
2013 seemed to be a very challenging year in so far as there was a lot of other stuff that was going on in my life, it has been the first year that I can remember that I have had this challenge of really needing to balance out the time I need for family life, professional career and my fishing passion. Hands down my family life and professional life took priority as they should do and I imagine most of you would do the same. How I would love to be able to combine my passion for fishing with a career I just do not see how I can do this here in the UK at the moment .For now I will stick to being a passionate angler and will contribute as much as I can to the lure fishing scene as I can. Talking about contributing in 2013 I am proud to say that I was able to introduce two new anglers to the UK lure angling scene who are as passionate about lure fishing as I am, I have been able to raise £400 for a good cause and started on a long term project to get more kids fishing with lures.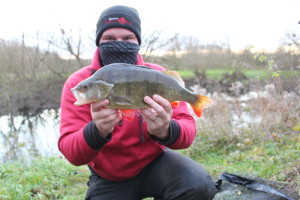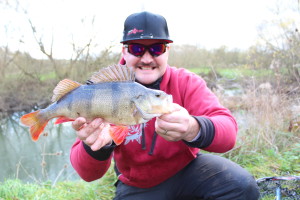 2014 is going to be a great year for me as an angler as I have set myself achievable goals that are more realistic than the ones I had in 2013, having said this you will laugh at my first goal and call me a fool. Fair enough. I am taking on " The 2014 Taylor Challenge" again. I want to win a LAS event and have planned to fish in more of these this year than I did last year, I want to help my tackle sponsor Quantum Specialist a brand of Zebco Europe Ltd show the rest of the UK what  great gear they have to offer all anglers. I would like to catch as many fish species as I can on the lure this year where ever I am in the world and beat a few of my PB's. I would also like to give more back to the community and back to angling by introducing more people to lure fishing and hosting the second "Fish4our Angel" lure fishing event.
Thanks for reading, I wish you all a very prosperous 2014 with many giant fish and "BOOM TIME" moments. I hope I will be lucky enough to fish with some of you this year if not "never never never give up" on catching that big fish.