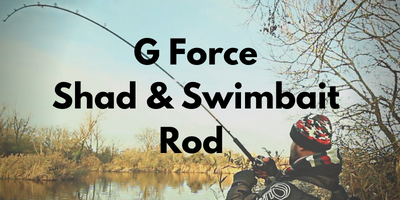 Big Lures Require Big Rods
Fishing with large lures is a must when I am targeting Pike. Big lures need big rods like the G force Shad and Swimbait Rod.
I have learnt the hard way several times when I have tried casting large swimbait from a rod that could not cope. Broken rod tips, lost fish and it happens more than you would think.
Fortunately, a new and affordable rod now exists thanks to our friends at Quantum and Zebco. A rod that I have been fortunate enough to use over the last 6 months.



G Force Shad and Swimbait Rod
The Quantum G-force Shad and Swimbait rod has been with me as I walked the banks of my local rivers and lakes. It has performed exceptionally well in fact exceeding my initial expectations. For my initial impressions it was clear the rod and its components have been put together to cater for the mid – low budget angler.
The split grip of cork and EVA give the rod some character along with the brown color on the lower section. However It's not the looks that impressed me it's the performance and feel when using the rod.
The Technical details of the G Force Shad and Swimbait Rod
2 section casting rod
2.40 meter length
35 – 150 gram casting weight
Extra Fast action
Seaguides
30 -Tonne HSX4 Toray Graphite Constuction
The best parts
The performance of the rod comes from its construction and length. At 2.4meters long I was able to launch swimbaits and some hard baits to places most lure anglers would not have been able to reach from the bank. The length of the rod and action also helped me feel confident when fighting or striking into a bite. I always felt in control of the fight with enough leverage to keep the pike out of the snags near the bank.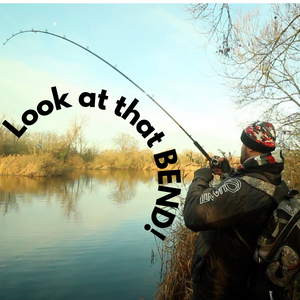 What was I casting on this rod?
My main lure of choice when using this rod has been the Freak of Nature swim baits which come in at 68 grams. I did also use large spinnerbaits and jerkbaits that got up to over 130grams. The rod was more than capable of casting these heavier lures. Even though it is stated to have extra fast action I found the rod soft enough to cope with hard bait strikes.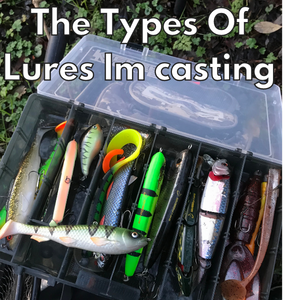 Are there any downsides?
One very small part that could be improved on is the real seat. It currently has a "billy basic" real seat that does not feel as sturdy in my palm. Particularly as I am using a 300 size baitcasting reel. I do however understand that this is done to keep the rod more affordable. Which is a fair trade if you ask me.
The 2.4meter Shad and Swimbait rod is a great rod in my opinion. Far exceeding my expectations for an affordable rod capable of casting large lures. Ideal for anglers wanting to get some distance on their casts from the bankside.
Where to buy?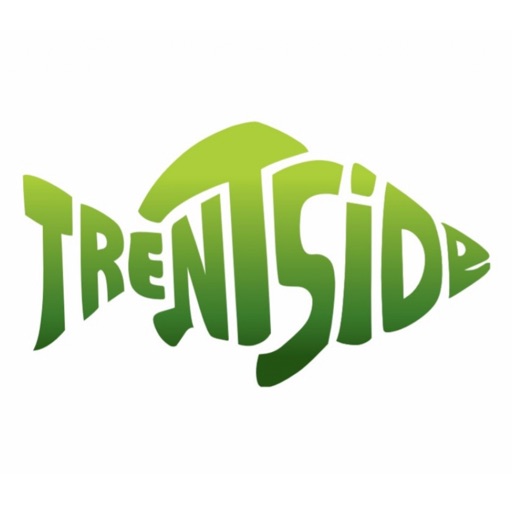 Quantum Fishing
Quantum is a Rather outdoor brand and has been designing the best fishing tackle since 1984. From rods and reels to lures and terminal tackle you can completely kit yourself out with what Quantum has to offer. Have a look at their latest catalogue here.
Thanks for reading my review of this Quantum rod. Please do reach out on my social media or in the comments below.