I did it!I landed a decent chub finally. The River fishing report for August 2018 will be my final river fishing report until 2019. As we move into September and Autumn my focus is shifting squarely on to Zander fishing. So, before I get all excited about that let me wrap up August for you.
Having probably fished less in August that I did in July and June I managed to succeed in my mission. The mission to catch a decent size chub on a crankbait. On my first trip I was forced to remember one of the basic rules of fishing a private club water.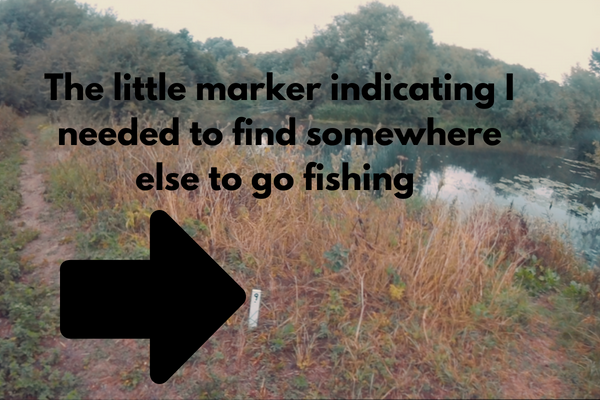 "Always remember to check your club book for the fishing match schedule before you travel to the water. It could save you a trip".
Whilst it was a letdown arriving at the river only to find match pegs marked out and the river out of bounds. It was a blessing in disguise as It forced me to come up with a plan B.
Plan B for the first trip of my River fishing report for August 2018 only came to me on the drive home. Determined to go fishing I decided to try a free to fish stretch of river. Having fished this stretch on only a handful of occasions because it is so difficult to get to. I thought it would be a good alternative. But It takes a good 1-2 miles walk to get to the first fishable area. I remember thinking well if I don't catch anything at least I have had some exercise.
Even though I was unlikely to be able to target chub on this stretch of river there was sure to be a few perch kicking about. I arrived at the third spot where there was a great big meander in the river with some deeper water and proceeded to land 6 perch and 2 pike from the same spot. The perch were up to 1lb or so and the Pike were only pikelets.  What fun it was. Now you know why I think that having to make this unexpected change to plans was a blessing.
On my second trip of the River fishing report for August 2018 I had a mini melt down. Having decided to try an evening session after work back on the usual stretch of river. I hooked into something really big. This fish was that big not only was it swimming against the current, but it was tearing line off my reel as if my drag did not exist. So here is the second top tip
"When fishing it is always, always best practice to have your landing net ready to land your catch".
Or you learn the hard way like me. Whilst trying to sort out my net the fish managed to swim free from my hook. Losing fish is always part of the game however when it is likely to have been a specimen chub. It really hurts, particularly as at that point taken me several trips to get near to hooking a decent chub. Let's just say that session was one to forget about.
On the third session of the river fishing report for August 2018 it finally came together. Starting like most trips I was up before dawn and drinking a cup of McDonald's coffee on the way to the river. As you can imagine by now I have a very well-rehearsed routine whilst targeting chub. Key swims are identified where there is faster flowing current and, on this stretch, there is a few. It was these 2 – 3 swims that I spent the most time.
Fan casting with long pauses on each cast when the lure hit the water. At the third swim I spent at least 15 minutes casting and was just about to move when I hooked into something decent.  After holding my breath for a brief scrap, I was relieved to see in the bottom of my net a decent chub. In that moment all the hard work felt like it was worth it.
I had finally done it. For most a task that would seem relatively easy on this stretch of river It had taken me nearly three months. Whilst others landed 5lb even 6lb chub on the same stretch I felt as though my 3lb chub was a 10lber. I am proud of every ounce!
With this aim achieved I now move onto my next target. The start of September marks the start of autumn a well-known period of time to target big predatory fish. IT also marks the opening of Grafham and Rutland to lure anglers. Two well know bodies of water that hold good Zander. That's right! I am targeting big zander
I hope you enjoyed the river fishing report for August 2018 and I look forward to sharing with you the first instalment of Zander Fishing 2018.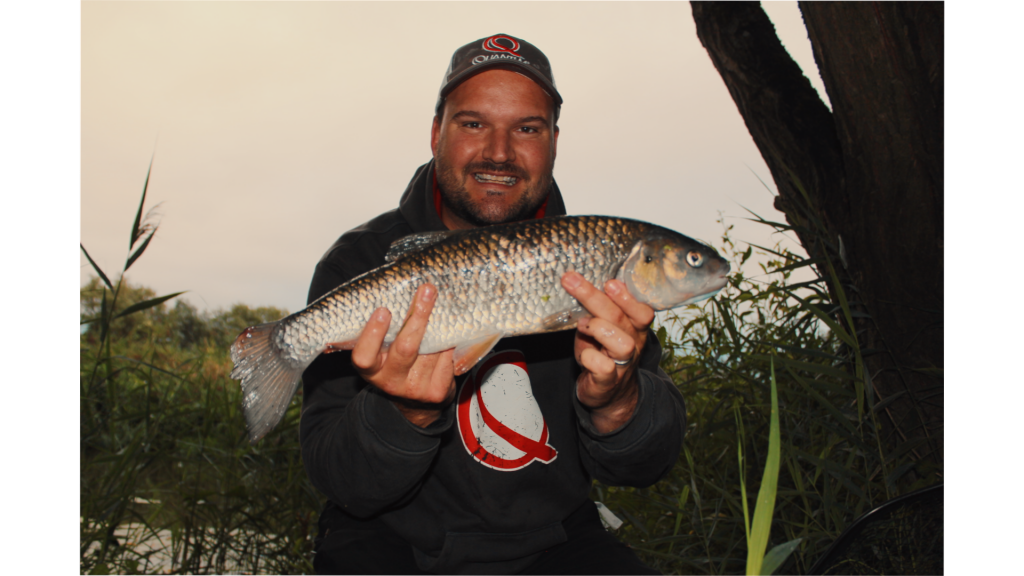 Follow me on social media by clicking the images below